I use OmniFocus and I create my project templates with OmniOutliner; however, this problem occurs.
*OmniFocus imports the Context Column but creates a duplicate set of Contexts each time I import an OmniOutliner project template. See the attached image.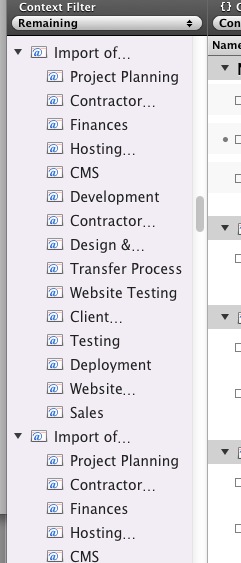 .
Has anyone heard of a fix for this?
If I hear of a fix I will post it here.
Thanks,
Shane