I am using 6.0.5 and I only see 7 diagram styles. I remember there being more in version 5. Also the manual shows 9... Is this right?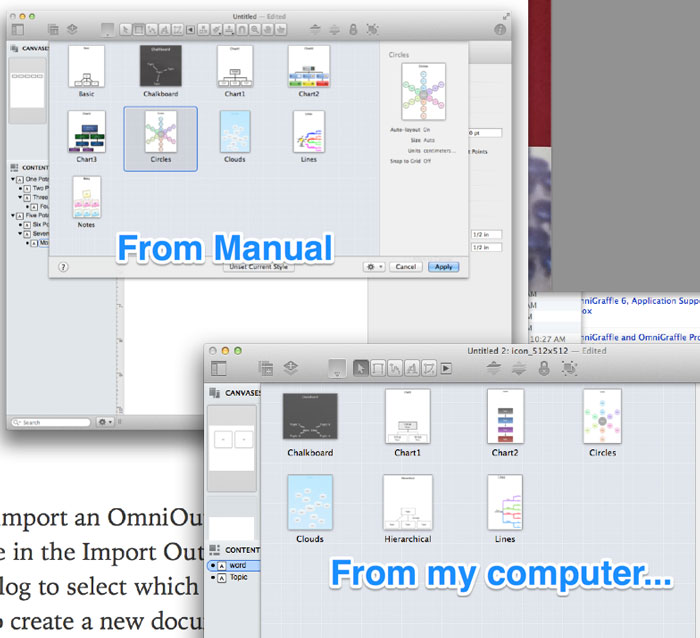 I can only see:
Chalkboard
Chart1
Chart2
Circles
Clouds Hierarchical
Lines
Page 61 of the "OmniGraffle 6 for Mac User Manual" lists those plus:
But minus:
Related, where can I find and install additional diagram styles? I have found a few short answers about where to
put styles
but those threads don't show where to find them. The videos I have found how to create them all seem to apply to version 5.
Any help is appreciated.