When an arrow shape is created, there is an extra blue control dot that prevents the arrow head from scaling with the rest of the shape as it is stretched. I cannot seem to find any documentation on this feature - is there some way to create new shapes with this feature? Or hack the file of a stencil to add a control point?
I'm trying to create stencils for isometric boxes, but I've been forced to individually draw a box for each size, since stretching the box skews the isometric view.
Here is an example of the issue: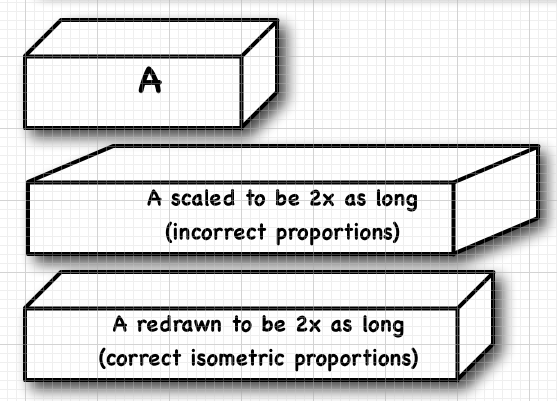 And here is how the Arrows handle it with the little blue control dot:

How do I create my own little blue dot?